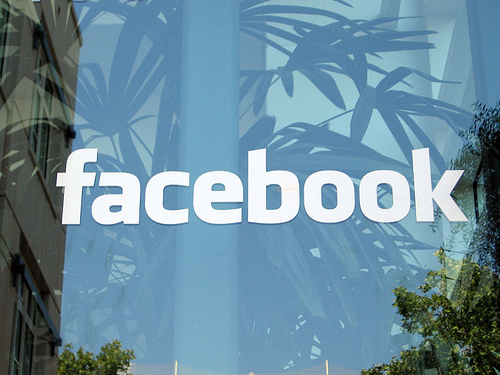 Update: In 2014 I now have many more friends on Facebook so I'm seeing this Facebook copyright notice nonsense again. It was worthless in 2012, and it's still worthless in 2014.
Original Post:
Evidently, my lack of friends on Facebook means I don't have this nonsense cluttering up my feed.
In response to the new Facebook guidelines I hereby declare that my copyright is attached to all of my personal details, illustrations, graphics, comics, paintings, photos and videos, etc. (as a result of the Berner Convention). For commercial use of the above my written consent is needed at all times!

(Anyone reading this can copy this text and paste it on their Facebook Wall. This will place them under protection of copyright laws.) By the present communiqué, I notify Facebook that it is strictly forbidden to disclose, copy, distribute, disseminate, or take any other action against me on the basis of this profile and/or its contents. The aforementioned prohibited actions also apply to employees, students, agents and/or any staff under Facebook's direction or control. The content of this profile is private and confidential information. The violation of my privacy is punished by law (UCC 1 1-308-308 1-103 and the Rome Statute).

 

Facebook is now an open capital entity. All members are recommended to publish a notice like this, or if you prefer, you may copy and paste this version. If you do not publish a statement at least once, you will be tacitly allowing the use of elements such as your photos as well as the information contained in your profile status updates…
Yes, it seems that someone vomited some legalese and with a quick cut & paste job it's all over Facebook. And, sadly, it seems that most people who are posting this Facebook copyright notice status update think it means something legal. Sorry, it doesn't.
Besides there being nothing known as the "Berner Convention" (it's the Berne Convention, btw), the Rome Statute established the International Criminal Courts and despite how oppressive Facebook may be, it's not engaging in any "core international crimes" last I checked. Sure, there may be privacy breaches but not so much in the area of war crimes, genocide or crimes against humanity. Although, there are some that think Facebook itself is a crime against humanity. But that's a different story.
Anyway, by posting this Facebook copyright notice nonsense as your status you change nothing about your relationship with Facebook. See, when you signed up to get a Facebook account you clicked that you read and agreed to their Terms of Service (TOS), even all the updates. And despite the fact that you probably didn't read the TOS you're still bound by them. You can post all the copyright notices you want and Facebook's only obligation to you is in the TOS, so read them if you've got nothing better to do.
If you don't like how Facebook works, then delete your account. Despite what you may believe, Facebook is not the government. It is a private company (with crappy stock) and while they do have to comply with many local, state, national and international laws they don't have to comply with any attempt at a legal notice you post as your status update.
If you really think Facebook cares, you obviously don't know much about Facebook. So, please do the rest of us a favor and stop posting this worthless stuff (and get back to posting cat photos, quizzes, and inspirational quotes).
Thanks!