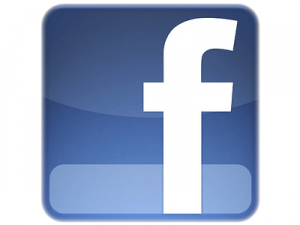 UPDATE: Facebook changed their promotion guidelines on May 11, 2011. This post reflects information regarding promotion guidelines prior to that date. I have provided an update to Facebook promotion guidelines.
Technically, Facebook promotions and giveaways are not a legal issue. However it has come up quite a bit so I figured it's an important topic. In addition, you run the risks of having your business-related page removed or banned by Facebook if your promotion is not in compliance with the guidelines.
One of the great things about the internet is that information is just a few clicks away. The unfortunate part is that not all that information is true, correct or accurate. Facebook Promotion Guidelines changed on December 1, 2010 making it easier to run a variety of promotions. So, if searching for what you can do to promote your giveaway, review, sweepstakes or contest make sure you're looking at the most current terms.
General Rules
1. You Must Use A Third-Party Application
According to the Facebook Promotion Guidelines you can not use the Facebook platform to conduct any part of a promotion. (Well, you can use the Facebook platform but you need their permission and you also need to have pretty hefty ad spending) You shall not collect entries, conducting a drawing, judging entries, or notifying winners. You must use a third-party service or create a promotions that that is hosted on your server. For most bloggers, using a third-party application is often not cost effective.
2. You Can Not Suggest Facebook Is Connected With Your Promotion
Facebook is very protective of its intellectual property and wants you to tell every that they have nothing to do with your promotion. You must make it very clear that Facebook is in no way affiliated with your promotion. Facebook provide specific details as to the language that is to be used so that you are in compliance, so see the guidelines for additional help.
3. You Can Not Ask People To Interact On Your Facebook Page To Vote or Qualify
Facebook is very clear that it does not want you asking people to interact on your page as part of your promotion. No posting photos, leaving comments, making status updates, tagging, linking or any such requests. Facebook, being so kind as they are, has outlined what you MAY DO:
Allow entry by asking reader to Like a Page
Allow entry by asking reader to Check in to a Place
Allow reader to Connect to your Contest Tab or Application
4. Limitations On Your Facebook Promotion
The promotion can not be open or marketed to individuals under the age of 18;
The promotion can not be open to individuals who reside in a country embargoed by the United States;
The promotion, if a sweepstakes, can not be open to individuals residing in Belgium, Norway, Sweden, or India;
The promotion's objective can not be to promote any of the following product categories: gambling, tobacco, firearms, prescription drugs, or gasoline;
The prize or any part of the prize can not include alcohol, tobacco, dairy, firearms, or prescription drugs; or
The promotion can not be a sweepstakes that conditions entry upon the purchase of a product, completion of a lengthy task, or other form of consideration.
There you have it. Facebook promotion guideline in an easy to understand format so every blogger can comply with the guidelines and not risk losing your page due to non-compliance.
If you found this article informative, take a look at my other articles about copyright, trademark, and social media. If you'd like to discuss this topic further, please contact me or connect with me on Twitter or LinkedIn.